.

Sailing, sailing, over the bounding main;

For many a stormy wind shall blow, ere Jack comes home again!

Sailing, sailing, over the bounding main;

For many a stormy wind shall blow ere Jack comes home again.
.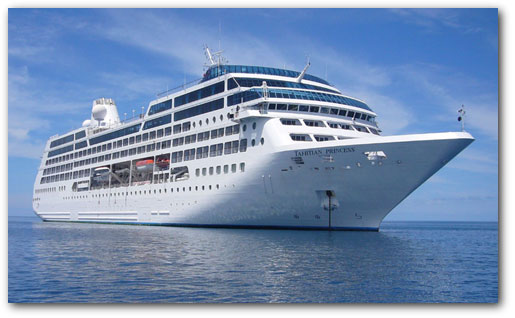 .
1) It's Going to Be a Fun Cruise!!
Cruise with COTV Members and have a great time.


Join Zana & Dan Easley for the Bon Voyage Party in the
Wheelhouse Lounge!
.
2) No need to wait to reserve your stateroom.
Book as soon as possible to take advantage of the
current promotions.
.
Reserving a stateroom as soon as possible is
VERY BENEFICIAL as the
Prices are currently about $100- $150
lower per-person than they may be later.
For those of you thinking of joining the California Coastal cruise in October be aware that the group rates and amenities expire on Jun 8. After that date all rates revert to published rates. So if you are interested please get your reservation in by June 8 in order to take advantage of our (COTV) group rates.
3) Deposit right now is only $100 per-person and is fully refundable until the final payment date of July 16th.
4) Reserving as soon as possible will also result in FREE
ON BOARD MONEY being added to everyone's
shipboard account;
$150 per-cabin for an Inside or Oceanview and
$300 per-cabin for Balcony and above.
The difference in the credit alone
makes reserving a balcony a
great value.

The Fine Print:
Spending money may be used on a single voyage only, is not redeemable for cash, cannot be used in the casino, expires at the end of that voyage and is not applicable during the land portion of cruise tours.
Onboard spending money is based on the ship's onboard currency.

If you book before February 14 Princess offers:
Refundable, reduced deposit of just $100 per person
until Feb 14.
After sale refundable deposit is 20% of cruise fare cost.

There is a free specialty dining night and onboard credit based on cabin category.

Triple and Quad Cabins are available but limited.

Optional Travel Protection Policy
1. Travel Protection-Standard coverage is 8% of cruise fare.

2. Travel Protection-Platinum is 12% of cruise fare.

3. Both are secured at final payment.

4. If you have sailed 3+ Princess cruises you will pay standard cost and receive the Platinum Protection policy.
5) Yes, there will be an opportunity for shopping,
wine tasting, sea lion kissing and relaxing
at the following ports:
(10/6) Port of San Pedro, check in 1pm-3pm
(10/7) At Sea At Sea At Sea At Sea At Sea
(10/8) San Francisco – 7am – 11pm
(10/9) Monterey & Lions- 7am-6pm
(10/10) At Sea At Sea At Sea At C
(10/11) San Diego – 8am – 5pm
(10/12) Ensenada – 8am-5pm
(10/13) Port San Pedro 7am
(Oh No – We Have To Go Home)
.
6) If anyone in the stateroom is either an Active, Retired or Honorably Discharged military veteran, they can apply for an additional $100 shipboard credit (more FREE money) for this cruise.
Proof of service is required, and we will
assist anyone who may qualify.
Prices published as of 1-15-18 per person (*add $135 for taxes, fees, port exp.)
.
Interior Oceanview Balcony Balcony Deluxe Mini-Suite

.$829 $999 $1099 $1149 $1549
.
DO NOT DELAY
DO NOT DELAY

Book your cruise reservation through
Karen Hellman, COTV member & sponsor.

As a THANK YOU, she will provide a
$25 shipboard credit
for each stateroom.

Contact Karen
KH Travel 800-375-0863 KH Travel email